Data Mining Case Studies and Practice Prize 2013
Final Program
Workshop on Data Mining Case Studies and Success Stories
and Data Mining Practice Prize
an ICDM 2013 workshop
Sponsored by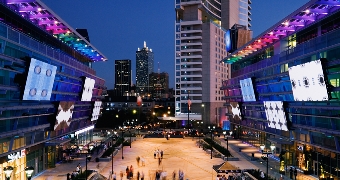 (Images courtesy of visitdallas.com)
Location
Sheraton Dallas, 400 N. Olive Street, Dallas, Texas 75201, USA
Date and Time
8:30am - 5:00pm Saturday December 7, 2013
Overview
Data Mining Case Studies Workshop and Practice Prize will be held on December 7, 2013 in Dallas TX, as part of the IEEE International Conference on Data Mining. DMCS has been running since 2005 at leading data mining conferences. DMCS endeavors to encourage the publication of outstanding practical implementations of data mining.
Invited Speakers
This year's workshop features special guest talks from some of the leading data miners in the field:
Geoff Webb, who was last year's General Chair of IEEE ICDM 2012, will be giving his subjective take on the field of Association Rule Mining, and will be addressing how they can be used for practical applications.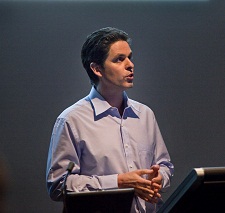 Gabor Melli, who received this year's ACM SIGKDD Service Award, will be discussing his work on text understanding and link injection with San Francisco startup company VigLink.
Brian Burdick, former CTO of several startup companies including SpecificMedia, will be taking an expansive look at the future of advertising, and discuss grand challenges for advertising. He has also promised to say politically incorrect things about Hadoop (smile).
Wei Ding will also be giving us a talk on data mining applications for NASA and Department of Energy.
Technical Program
DMCS' technical program will highlight new applications from outstanding practitioners. Top presenters from France, Italy, US, UK, Australia and Turkey will be converging on ICDM 2013 to discuss their real-world applications. Practical Applications discussed range from Social Network Advertising to Bot Detection, Code-breaking, Bank Fraud detection, and Elite Athlete Training. Prepare for a fascianting program with people who are changing the world.
Complete Program
Brian Burdick (former Chief Technology Officer, SpecificMedia)
"The Future of Advertising"
Burdick Media and Technology Consulting
Blaise Ngonmang, Emmanuel Viennet, Savaneary Sean, Philippe Stepniewski, Françoise Fogelman-Soulié and Rémi Kirche
"Monetization and Services on a Real Online Social Network Using Social Network Analysis"
KXEN, SkyRock and Universite Paris, France
Raul Pavon and Beth Carpenter
"Synthesis of Decision Making: From Data to Business Execution"
BMC Software
Brendan Kitts
"Practical Lessons Building one of the World's Largest Ad Servers"
PrecisionDemand
Gabor Melli,
(ACM SIGKDD Service Award Winner 2013)
"Automatically Insert Affiliated Links and Lift Your Revenue!"
VigLink
Ekrem Duman, Ayse Buyukkaya, and Ilker Elikucuk
"A Novel and Successful Credit Card Fraud Detection System Implemented in a Turkish Bank"
DenizBank and Ozyegin University, Turkey
Inna Kolyshkina, Marcus Brownlow, and Jarrad Taylor
"Improving every child's chance in life"
University of South Australia, Browlow Consulting and Business Process Visualization Australia
Wei Ding
(2010 and 2011 ACM SIGSPATIAL GIS Service Award Winner)
"Automatic Detection of Sub-Kilometer Craters in High Resolution NASA Planetary Images"
University of Massachusetts Boston
Paolo Cintia, Luca Pappalardo, and Dino Pedreschi
"Engine matters": a data driven study on cyclists' performance
University of Pisa, Italia
Geoff Webb
(2013 IEEE ICDM Outstanding Service Award Winner)
"Association Mining with Applications"
Monash University, Australia
William de Souza and Allan Tomlinson
"A Distinguishing Attack with a Neural Network"
University of London
Social Events!
Please join us for dinner and drinks with the workshop participants and organizers at 6pm! Relax with a group of like-minded practitioners! More details closer to the event!
Attending DMCS
Final schedule will be announced on the day of the event. Please plan on attending the start of the workshop at 8:30am to make sure that you know when your talk will be during the day.
Further Information
For further information, please email the organizers at submissions@dataminingcasestudies.com